Welcome to HANDS
HANDS is a private not-for-profit organization who prides itself on making stronger, more vibrant neighborhoods. HANDS is an organization which believes in a holistic approach for all our residents by coordinating educational and supportive service opportunities to improve the quality of life for families and by providing senior residents the comfort and support of a community they can feel safe in. HANDS prides itself on the four dozen housing developments resulting in the production of more than 1,100 units of affordable housing in nine counties across Northwestern Pennsylvania.
Our Commitment
HANDS is committed to making stronger and more vibrant neighborhoods in partnership with the communities it serves through the development and management of quality affordable housing.
Support Us
Your charitable donation to HANDS will help us continue to:
Build safe, quality and affordable housing for low-income families, seniors and people with disabilities
Deliver supportive services that provide residents with skills, resources and opportunities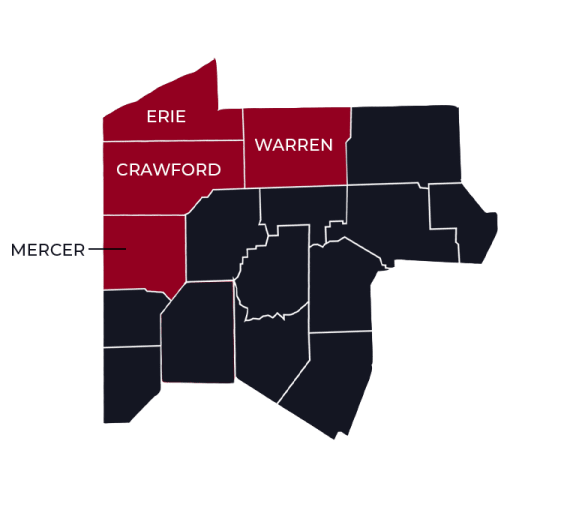 Find Housing
Where We're Located
HANDS is committed to serving members of the community including those individuals living with disabilities, senior citizens and families or individuals who can benefit from the assistance of quality affordable housing.