About Us
Fifty years ago, Housing and Neighborhood Development Service (HANDS) was a volunteer organization whose focus was to help their neighbors with housing needs. Today, HANDS is a private not-for-profit organization who prides itself on "making stronger, more vibrant neighborhoods." HANDS is an organization which believes in a holistic approach for all our residents by coordinating educational and supportive service opportunities to improve the quality of life for families and by providing senior residents the comfort and support of a community they can feel safe in. HANDS prides itself on the four dozen housing developments resulting in the production of more than 1,000 units of affordable housing in nine counties across Northwestern Pennsylvania.
Our Commitment
HANDS is committed to making stronger and more vibrant neighborhoods in partnership with the communities it serves through the development and management of quality affordable housing. In addition to the new construction of affordable housing, HANDS has a tradition of selecting the ideal buildings to rehabilitate, creating unique living environments while keeping the monthly cost affordable for our residents.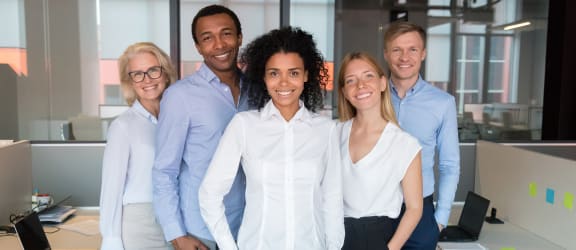 Our Values
HANDS is committed to serving members of the community including those individuals living with disabilities, senior citizens and families or individuals who can benefit from the assistance of quality affordable housing.
At HANDS we are:
Diverse viewpoints are invited and welcomed and are considered during decision making.
Residents and guests are welcomed and treated with respect and are given consideration for our time and resources.
Human and capital resources are treated with respect; people are treated with dignity; and financial resources and property are used wisely and prudently.
Actions taken inside and outside of our buildings affect our residents and surrounding neighbors and the impact is considered before acting.
Needs and problems are anticipated and solutions are developed in advance of a crisis or gap in service; contingency plans are in place to minimize the impact on residents, staff and the community.
Responding to co-workers, residents and the public is a sign of respect and is done in a timely manner.